Up-and-coming British showjumper Jamie Gornall owns and runs a successful training and breeding yard, Gornall Equestrian. He and his team are dedicated to giving their horses the best possible care and management. This includes working closely with their veterinarians and farriers as well as sourcing excellent staff, feed and tack.
It was Jamie's veterinarian who first recommended he try SUCCEED Digestive Conditioning Program with a new horse that came to the yard displaying signs of challenged digestive health. Now, he uses the nutritional approach to supporting GI health for all the Gornall Equestrian horses. Review the results Gornall Equestrian has seen by supplementing with SUCCEED.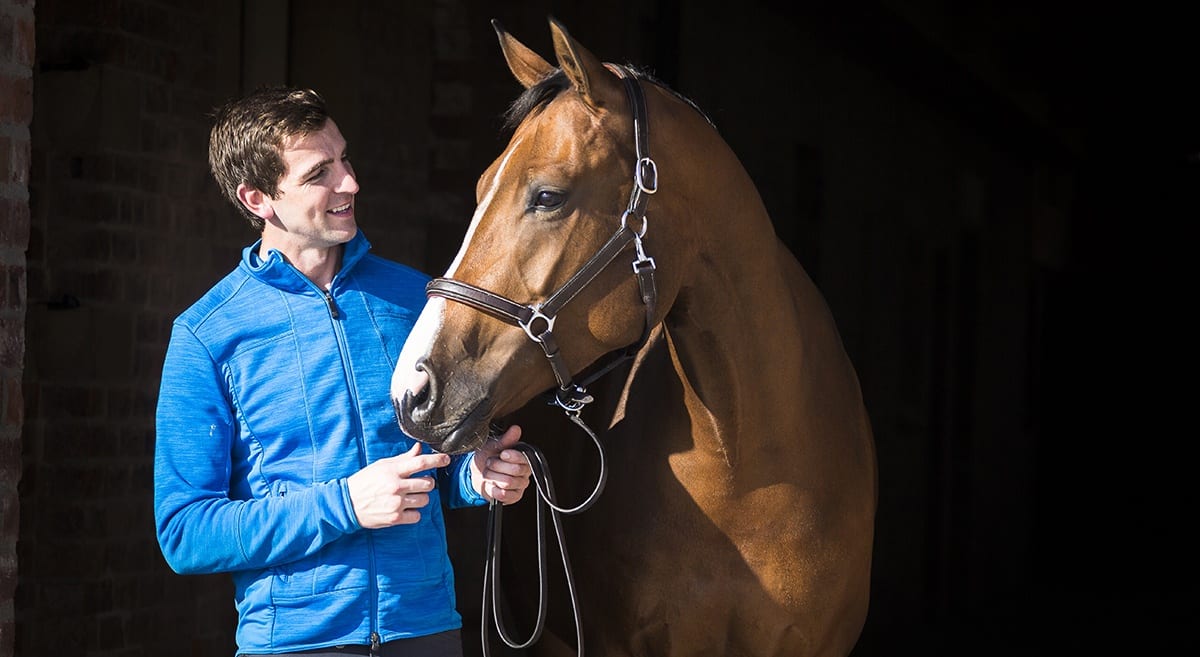 Photo credit: Christiane Slawik
Professional Background
Jamie started riding at 14, turning his love for horses into a career at the age of 21 after completing school. He trained with Di Lampard, Janne Friederike Meyer and Ludger Beerbaum before moving back to his native England and launching Gornall Equestrian.
After trying a range of disciplines as a young rider, Jamie settled into showjumping with a particular interest in stallions and breeding.
Jamie runs his training and breeding business out of his Home Farm in Yorkshire, a 15-acre former dairy farm that he and his wife, Averil, renovated together. They created state-of-the-art equestrian facilities for maintaining horses up to the highest levels of competition. They also offer semen for breeding from some of the sport's most illustrious bloodlines.
With Gornall Equestrian, Jamie says, "I'm able to put into practice years of training and learning from others in a way that I personally feel benefits all our horses, owners and staff without compromise. Right from the beginning we've always tried to source only the best horses, feed, forage, staff, vets, farriers, tack, etc."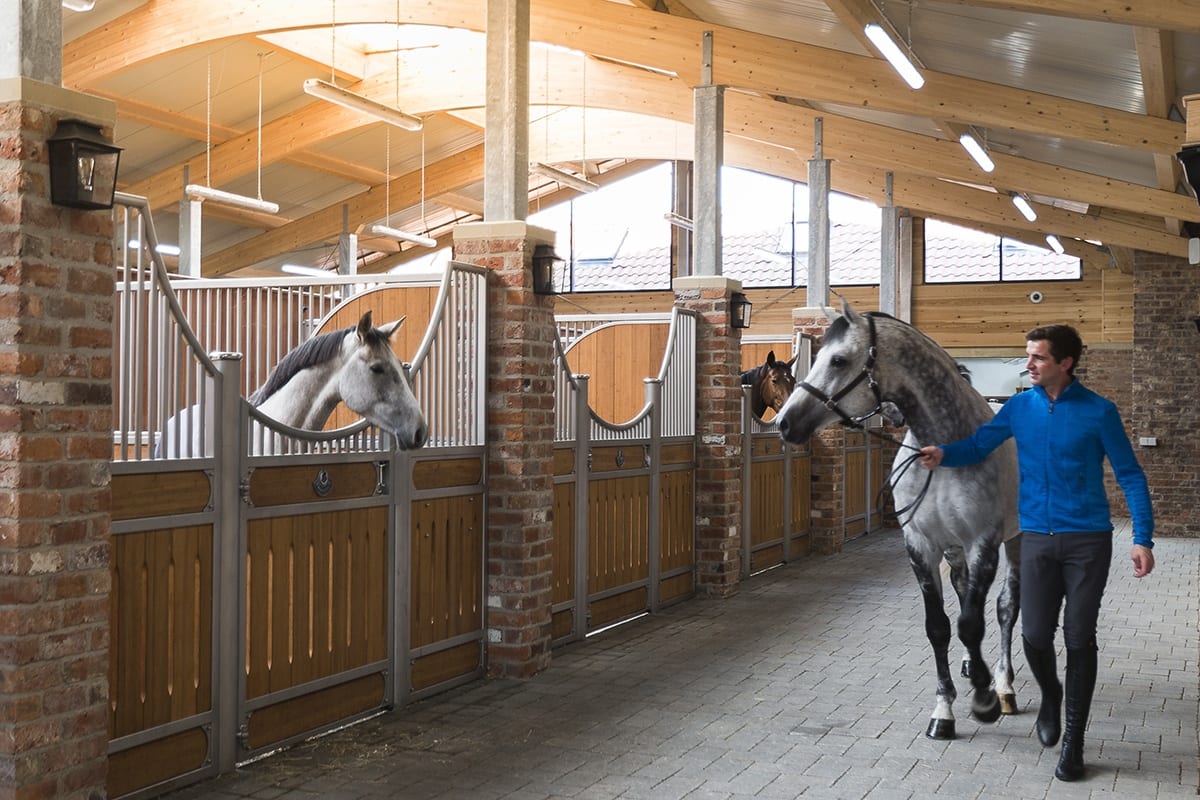 Photo credit: Christiane Slawik
Equine Management Approach
Jamie believes that "simple basics done very well are paramount; then it's the details in the basics that make the difference."
These basics start inside, with individualized feed and management plans for every horse. Jamie likes to keep a very simple and concise feeding plan; he always knows exactly what's going into each horse and the purposes of every ingredient or supplement. He feeds plenty of forage, concentrates designed with the horse in mind, a joint supplement and SUCCEED. Meals are broken up into small, frequent feeds throughout the day plus a late-night drop of Speedibeet.
Every Gornall Equestrian horse receives SUCCEED Digestive Conditioning Program daily, plus an additional tube when traveling and at competitions.
Jamie Gornall's Success with SUCCEED
When Jamie obtained a new horse that displayed evidence of digestive challenges, his vet, Dr. Shane Fouhy from Hampshire Equine Clinic, strongly recommended SUCCEED. It wasn't long before Jamie put his whole string on the total digestive support supplement.
Some of the first changes Jamie noticed were consistency in the horses' droppings and a lack of bloating in their bellies. After prolonged use, he says:
"The horses are less irritable and sensitive to changes in conditions when they've been on SUCCEED long-term. They arrive at competitions relaxed in the body, which isn't always easy to achieve after a journey, new stables, lots of new horses stabled nearby, etc. This is important as we have a lot of stallions, which are very sensitive and can react extremely to these environmental changes."
Jamie says that using SUCCEED has helped transform his horses into a picture of health and aided their performance, as they feel more comfortable in the gut and absorb more nutrients which helps to build condition. He sees the horses that came to him with digestive challenges now thriving in a normal, basic program.
Additionally, in terms of breeding and fertility, all of his stallions and mares have high fertility rates. That's a clear sign of happy, healthy horses, he explains.
Why Gornall Equestrian Recommends SUCCEED
"There are a lot of other products on the market claiming to do the same job as SUCCEED with which I've never had any real results," Jamie says. "I've found SUCCEED to be a product that does exactly what it's designed to do, which then supplements a good horse feed very well.
Try SUCCEED With Your Client's Horses
Interested in seeing if SUCCEED might have beneficial results for your clients' horses? Register now for access to review:
Product ingredients and labeling
Research and trial data
Patents