The Role of GI Health in Stallions, Broodmares and Foals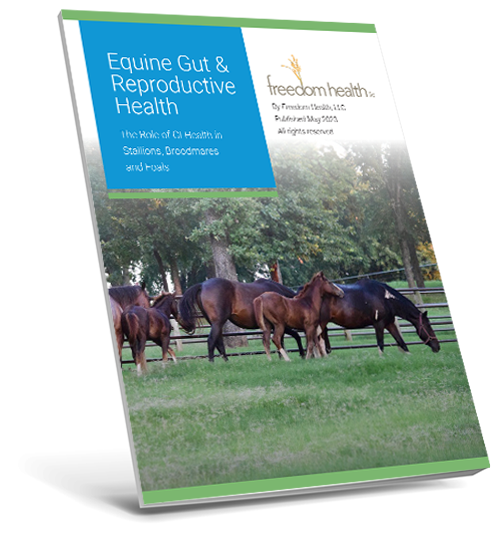 Equine reproductive management begins long before conception. Research shows that providing breeding stock with balanced nutrition and supporting optimal digestive function can significantly increase the chances of a successful pregnancy and healthy foal.
This research-based paper for equine veterinarians discusses the links between equine gut health and reproductive management. Learn how optimizing nutrition and immunity in breeding horses by supporting gastrointestinal health in stallions, mares and foals can improve chances of reproductive success. It covers:
The Link Between Gut Health and Reproduction
Supporting Fertility in Stallions
Feeding Pregnant and Lactating Mares
Preventing GI Disease in Foals
SUCCEED Digestive Conditioning Program and Veterinary Formula
Provide your information to receive your free white paper.