GI management to prevent laminitis and support hoof health.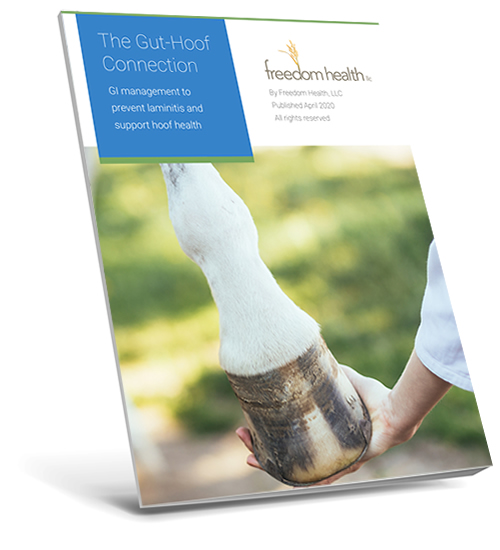 The horse's hoof and its gastrointestinal tract are both uniquely complex structures important to the animal's overall wellbeing and performance. In both cases, disease or generally suboptimal health can result in catastrophic consequences. This is hardly a coincidence, as there is a clear relationship between the two.
The health of the hoof depends on good nutrition and a healthy intestinal tract to obtain the nutritional elements required for growth and soundness. Disease conditions of the gastrointestinal tract can lead to malnutrition of the hoof, which can weaken its structural integrity. In addition, if the microbiota, which resides in the intestinal tract, becomes unbalanced, the subsequent systemic release of toxins can result in inflammation and pain in the hoof (laminitis).
This white paper covers the following:
Factors that impact hoof health
Exploring the link between digestive health and hoof health
How good nutrition can lead to better hoof health
The challenge of digestive health in performance horses
The role of the SUCCEED Digestive Conditioning Program
Provide your information to receive your free white paper.