The SUCCEED Healthy Gut Commitment was the first colic reimbursement program in its class and continues to set the bar in supporting your practice, your clients and your equine patients. Compare the SUCCEED Healthy Gut Commitment to the SmartPak ColiCare™ and Platinum Performance EQCO™ programs:
SUCCEED® Equine Fecal Blood Test Technology
The overwhelming majority of colic cases are not referred for surgery. Only the Healthy Gut Commitment provides reimbursement for medical colic cases as well as for surgery.
Other programs reimburse the owner and for limited surgical expenses only. We pay you, the veterinarian, and include full colic treatment including medical treatment in your clinic or at the farm.
Fewer eligibility requirements and less paperwork to submit a claim make your job easier.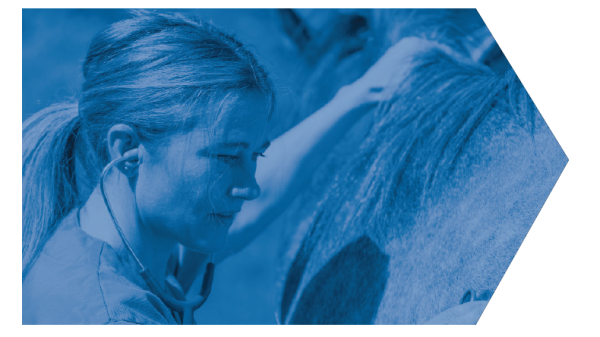 And in the end, the most important benefit of the SUCCEED Healthy Gut Commitment is that it backs the utility and performance of the SUCCEED Veterinary Formula. We don't expect to have to pay except in rare circumstances, because we stand behind the ability of our products to maintain better gastrointestinal health in horses. When your clients horses have healthy guts, it likely means fewer middle of the night colic calls for you…not to mention less risk of non-payment for a costly emergency farm call.
Review the chart below for an in-depth comparison of the SUCCEED Healthy Gut Commitment vs. ColiCare™ from SmartPak and EQCO™ Coverage from Platinum Performance®.
Click the chart to view larger. SmartPak, ColiCare, Platinum Performance, and EQCO are trademarks of their respective owners.
Take the next steps toward supporting your practice.
Let's continue the conversation on equine GI health management. Let us know how we can help.