SUCCEED® Digestive Conditioning Program®
A once-a-day, every-day nutritional program to achieve and maintain total equine GI health.
1 – 27g serving per oral syringe
30 oral syringes per carton
MSRP $149.99
A Natural Supplement Formula for Success
Encourage your clients to take a natural, nutritional, proactive approach to managing gastrointestinal health in their horses. SUCCEED Digestive Conditioning Program is a long-term care regimen to establish and maintain the health of the entire equine GI tract—including the foregut and hindgut. This product has been awarded multiple patents: U.S. patent nos. 7,658,964; 7,824,706; 7,988,989 and 8,197,842.
Backed by rigorous scientific studies proving the benefits of each ingredient.
One serving of SUCCEED once a day, every day with regular feed is all it takes.
Provides ongoing nutritional support of a healthy and effective digestive tract.
Fits into Any Feeding Regimen
The same great SUCCEED formula is available in both oral paste and granules to accommodate your clients' feeding preferences.
Supports Anatomy + Function
SUCCEED includes support for both digestive anatomy (intestinal villi, enterocytes, intestinal mucosa) and function (healthy bacterial balance, digestion, feed transit through the digestive tract, etc.).
Trusted Quality + Consistency
Ingredients are certified human-food grade or above for purity and quality and supplement production is Good Manufacturing Practice certified.
Foals receiving SUCCEED paste for 90 days, from 10 days prior to weaning through 80 days after weaning, had significantly greater gains in body weight at days 30, 60, and 90 of the experimental period, when compared to the control animals.
by Scott Carter, PhD and Franklin L. Pellegrini, DVM
Effective Long-Term GI Health Management
Proactively maintaining optimal gastrointestinal health of your clients' horses ensures you know what's going in them and that it works. A trusted, natural product like SUCCEED Digestive Conditioning program contributes to:
Overall health and wellness for the horse – a healthy GI tract helps the entire body
Performance and breeding success – optimize nutrient uptake, energy, and attitude
Ability to address root causes – maintaining health rather than addressing symptoms
Stronger client relationships – supporting your advisory role in your clients' success
A healthy bottom line – providing ongoing revenue opportunities for your practice
Learn More About SUCCEED® Digestive Conditioning Program®
Ingredients

Guaranteed Analysis

Directions for Use

Storage & Handling
Note: The active ingredients are the same for both the granules and the paste. We provide these two product options to accommodate your feeding preferences.
Crude Protein (Min)

12.08%
*Not recognized as an essential nutrient for horses.
Crude Protein (Min)

8.32%
*Not recognized as an essential nutrient for horses.
Top dress feed with one scoop of SUCCEED twice each day during the first week of use; once each day thereafter.
Empty entire contents of one syringe into horse's mouth. Feed twice each day for the first week of use, once a day thereafter.
For best results, use with regular feed or immediately before feeding. May be used as top dress on feed.
Store at temperatures below 80℉ (27℃). Keep out of direct sunlight.
Store at temperatures below 100℉ (38℃). Keep out of direct sunlight.
From the very beginning, SUCCEED has been developed on a strong foundation of science and research and supported with extensive trials to test performance and clinical value.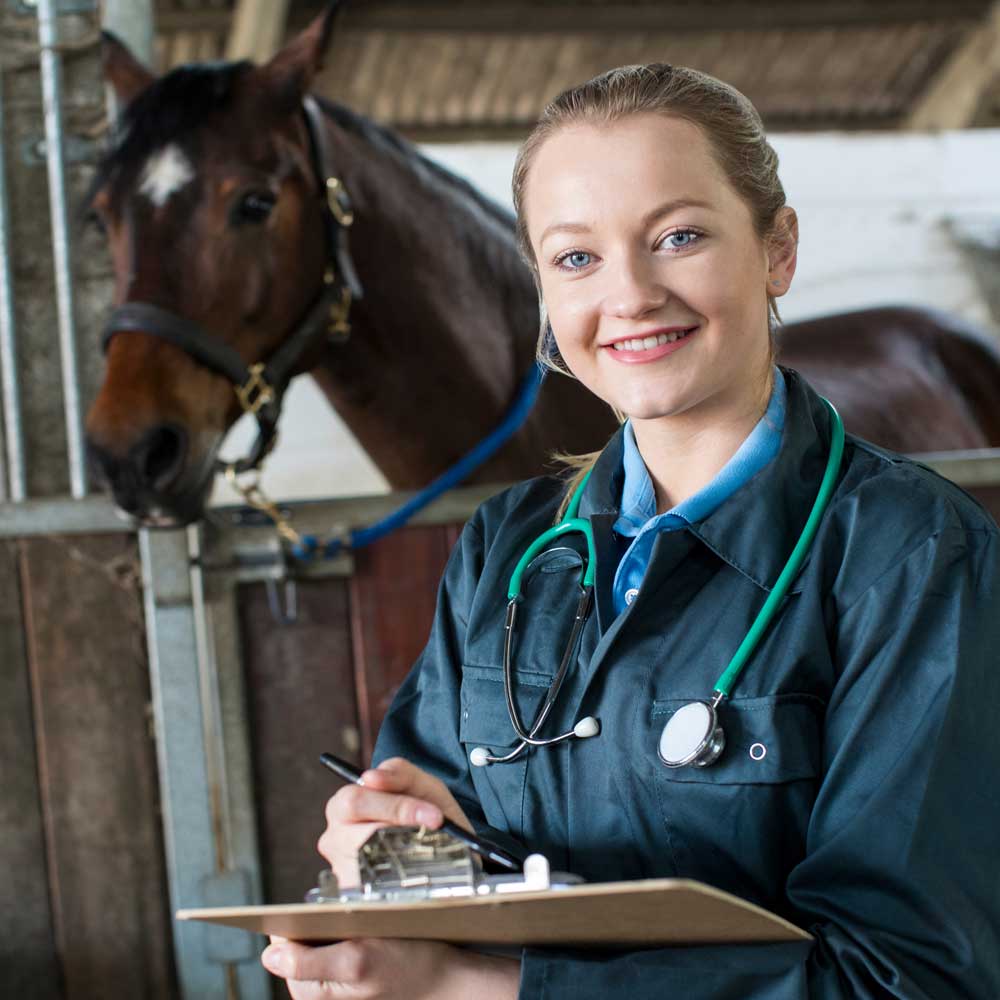 Where to Buy SUCCEED® Products
All SUCCEED products are available for purchase through veterinary supply distributors for you to resell to your clients.
Your clients may also purchase SUCCEED Digestive Conditioning Program from local and online retailers throughout the United States and Canada.